Quick Start Accelerator Program
Extraordinary circumstances demand fast, decisive action. If your products are sitting in empty stores you need to develop new revenue streams to maintain profitability. Diff has the expertise and know-how to get you online with a Direct to Consumer (D2C) Ecommerce Store. With our streamlined process, you can have a first-class Shopify website running within 21 days of signing. 
Diff's design and development teams know how to create award-winning custom ecommerce websites. They also know how to elevate existing Shopify templates to improve the user experience, align with your brand guidelines, and enhance site performance.


In our Quick Start Accelerator Program we discuss and define your specific requirements, and recommend an appropriate pre-built Shopify theme, with the highest potential for ROI. Then we get to work customizing and setting up your store. Throughout the process we educate and empower you to take the keys once we're finished.
Every project is different, but we've refined our workflows into a lean, effective process that gets you online as fast as possible:
Requirements Gathering and Functional Specifications

Theme Research and Selection

Theme Styling and Store Setup

Asset Generation (optional)

App Installation and Configuration

Custom CSS and HTML Modifications

Go-Live Support and Education
Contact us to get your business online with Diff's Quick Start
Accelerator Program.
Progressive Nutritional
https://www.progressivenutritional.com/
Progressive Nutritional had an established presence with an informational website, providing customers a platform to learn about their products, and additional health and wellness content. When retail stores began to temporarily close, Progressive decided to launch an ecommerce site to start selling their products directly to their customers.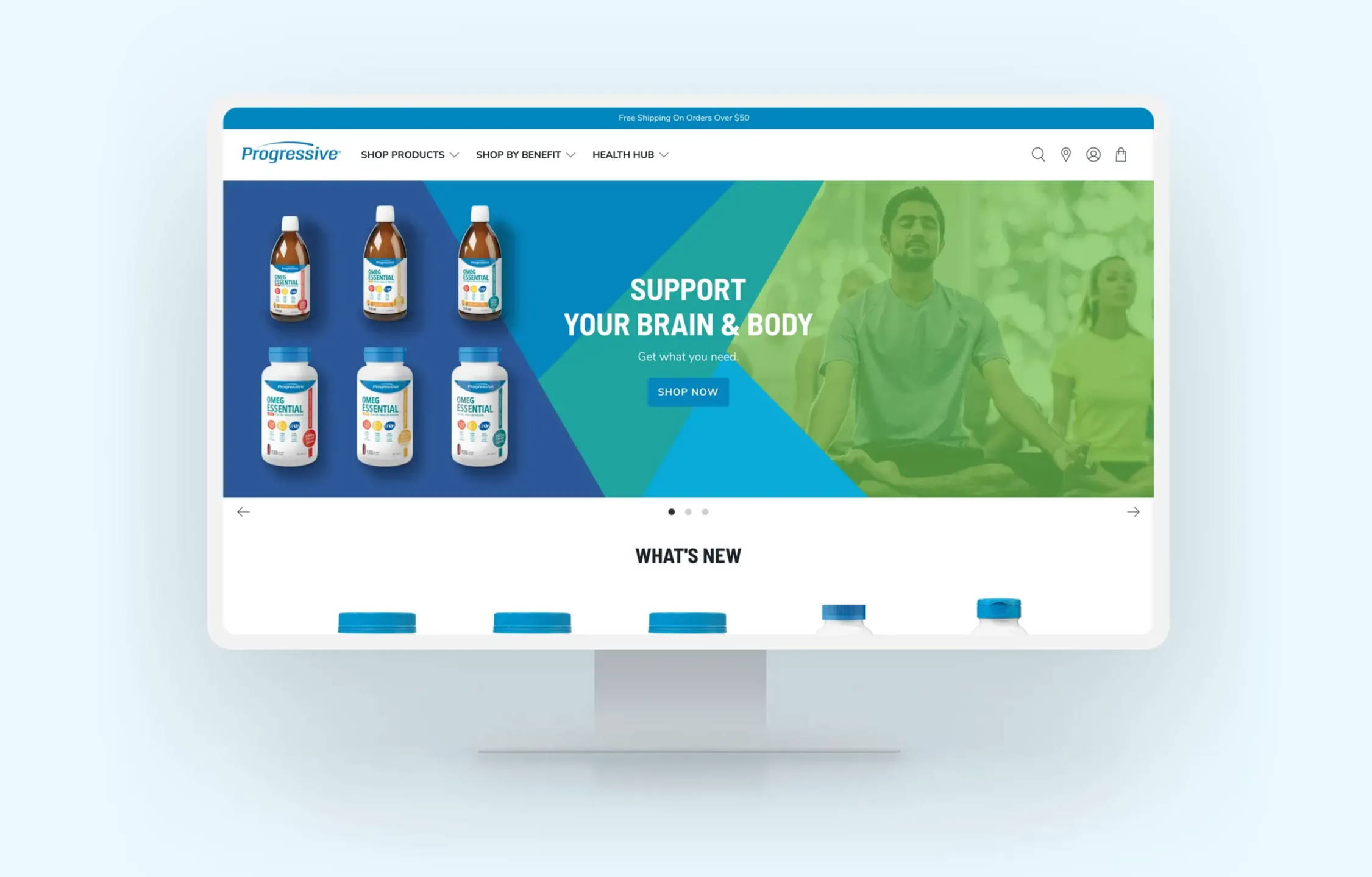 Diff helped get their ecommerce site up and running within 21 days. Since Progressive was on a non-transactional platform, this also meant migrating the existing website and all of its contents (including 250+ blog posts) over to Shopify. After performing a needs analysis with the client, Diff recommended a theme that would best fit their requirements, assuming that there would have to be further development work in order to create the best user experience.
Major changes were made to the following:
Information architecture

Collection pages

Filters

Product detail page
Within a short timeline, Diff was able to successfully stand up a transactional website for Progressive, and migrate the company's existing content over, while maintaining the best user experience.
Contact us to get your business online with Diff's Quick Start Accelerator Program.